French Injection
6 sec Nitrous Funny Bike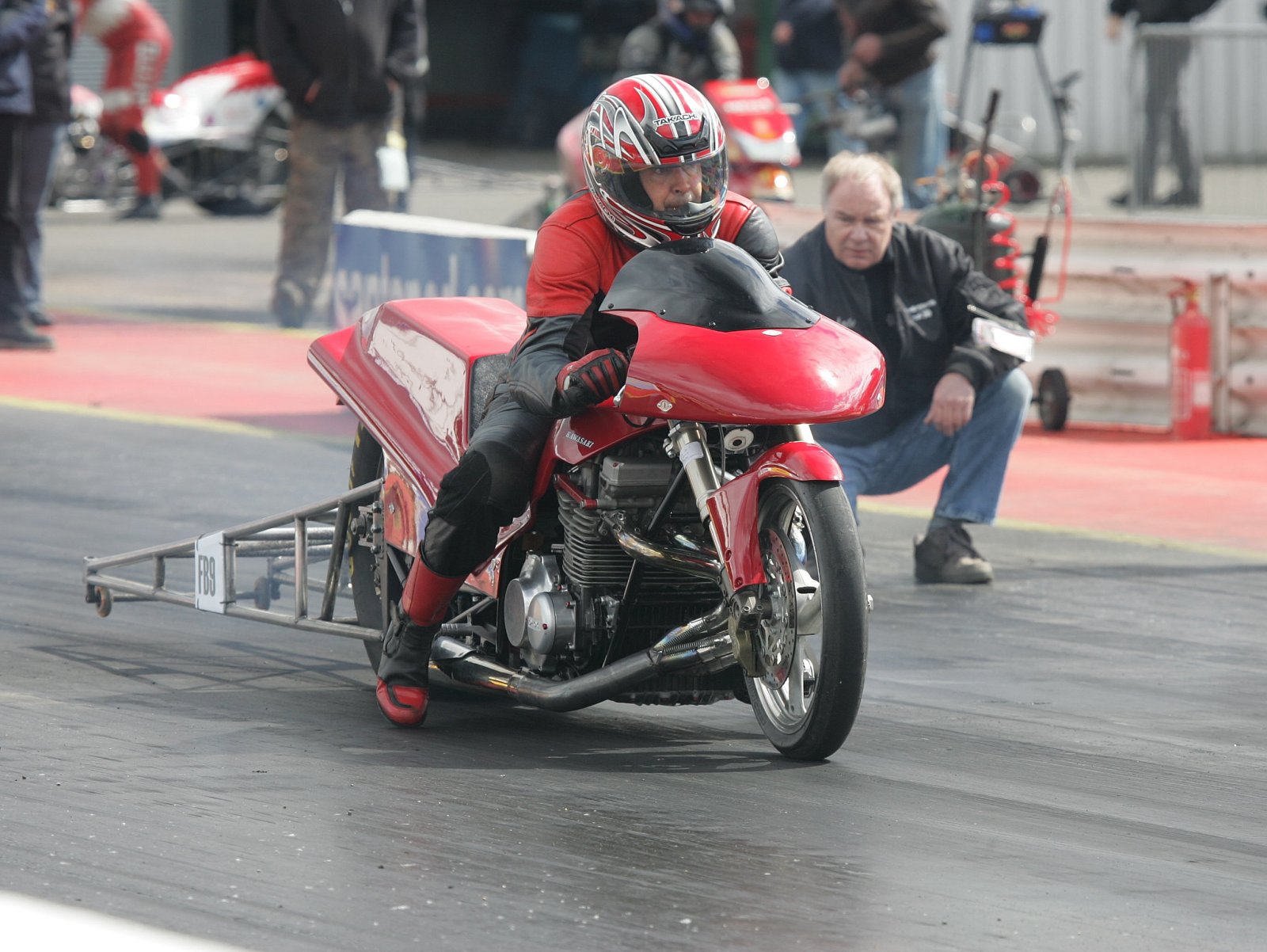 This is the web site of the French Injection Racing Kawasaki.
The fastest and only 6 second nitrous Kawasaki in Europe
Update 2019 The bike is parked as I am too busy with the Saltbike

The results for 2018 were isappointing. The bike did not make it to Easter due to delays in the build. At the Summer nationals the bike ran deep into the 7.3 second zone at 184 but stressed the cases a bit so we had a no nitrous run in the final. The Redline rumble was a disaster with the gearbox failing after the first qualifier and then again in the first round of the second day. We never made the last round.
As you know my crewman and long time friend Gordon lost his battle with cancer on 27th August 2015. This web site will forever hold memories of him and who he was.
God speed Gordon, you ar most definitely missed.
This link is the Eulogy for Gordon that I was honoured to be asked to deliver
Bonneville Salt Flats Racing. Myself & Dave Branch have returned from the Salt this year with the APS-PBF 750 record. Visit the salt bike web site www.saltbike775.co.uk for updates.
Our daily settings and run sheets for the 2010 are on this site should others want to lean on NOS. These run sheets and ALL the record keeping on the drag bike were all collated by Gordon.
The best photo I have of the timing towers shows my one and only SIX. I never thought I would build a bike that would run faster than the top fuel cars did back in 1974 when I first went drag racing.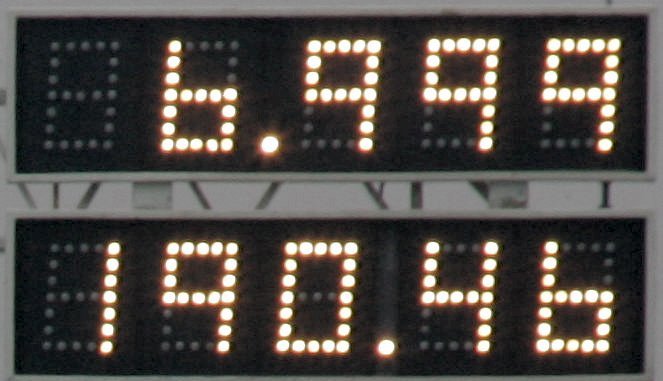 I have changed out the videos on this site to some excellent slow motion from 2010 by Blackett Photography. Jump to the Photos page and click on the video links.
Nearly all of the photos on this site have been taken by others as its difficult to ride, crew etc with a camera. We are extremely grateful to you all and hope we have not missed you out in the acknowledgements. It would be a dull site without you.
The bike is owned by Steve French and was racing very successfully with the support from his crew Gordon Smith and Andy Muir. We hope that this site will interest you and provide you with the same enthusiasm that we have for the sport.
The above link looks at running the bike through the eye of my crewman Gordon. Its good fun reading.

Home Bike Spec Photos The Team History Strip Tune NOS Thanks